Why Do Clients & Customers Buy From
You
?
ANSWER THIS QUESTION WITH CONFIDENCE & UNLOCK UNLIMITED, STABLE BUSINESS GROWTH
>>  Join the FREE 10 Day Email Course Now  <<
You're in! Expect a confirmation email right away and access to your first course on September 3, 2019. Get ready for a breakthrough.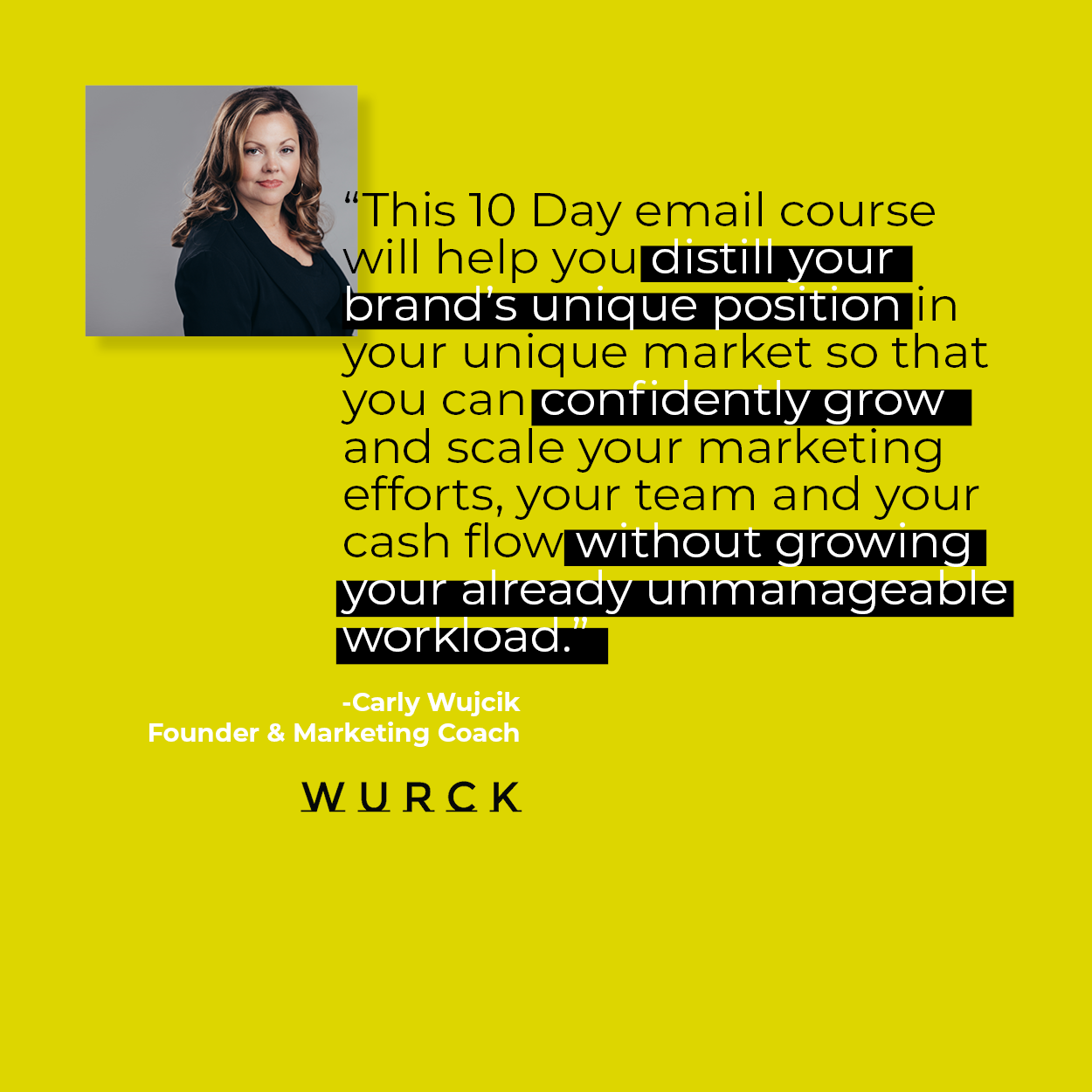 If you're like most business owners and executives at this stage in your businesses growth, you're feeling a little muddy and uncertain about the answer to the question "Why Do Your Clients Buy From You" and your brand's unique position in the market. 
Is it price? Is it product? Is it taste? Convenience? What the hell is it? 
Sure, business is good. Yes, the growth continues but you've reached that critical point where you have to decide whether to expand or stand still. You've made it to this point thanks (in large part) to your own dogged determination and sweat. 
Here's the truth, without crystal clarity on your brand's value proposition, you'll never find anyone who loves or understands (or communicates) your vision quite like you do. Customers included.
This course changes that.​​​​​​​
This 10 Day email course will help you distill your brand's unique position in your unique market so that you can confidently grow and scale your marketing efforts, your team and your cash flow without growing your already unmanageable workload.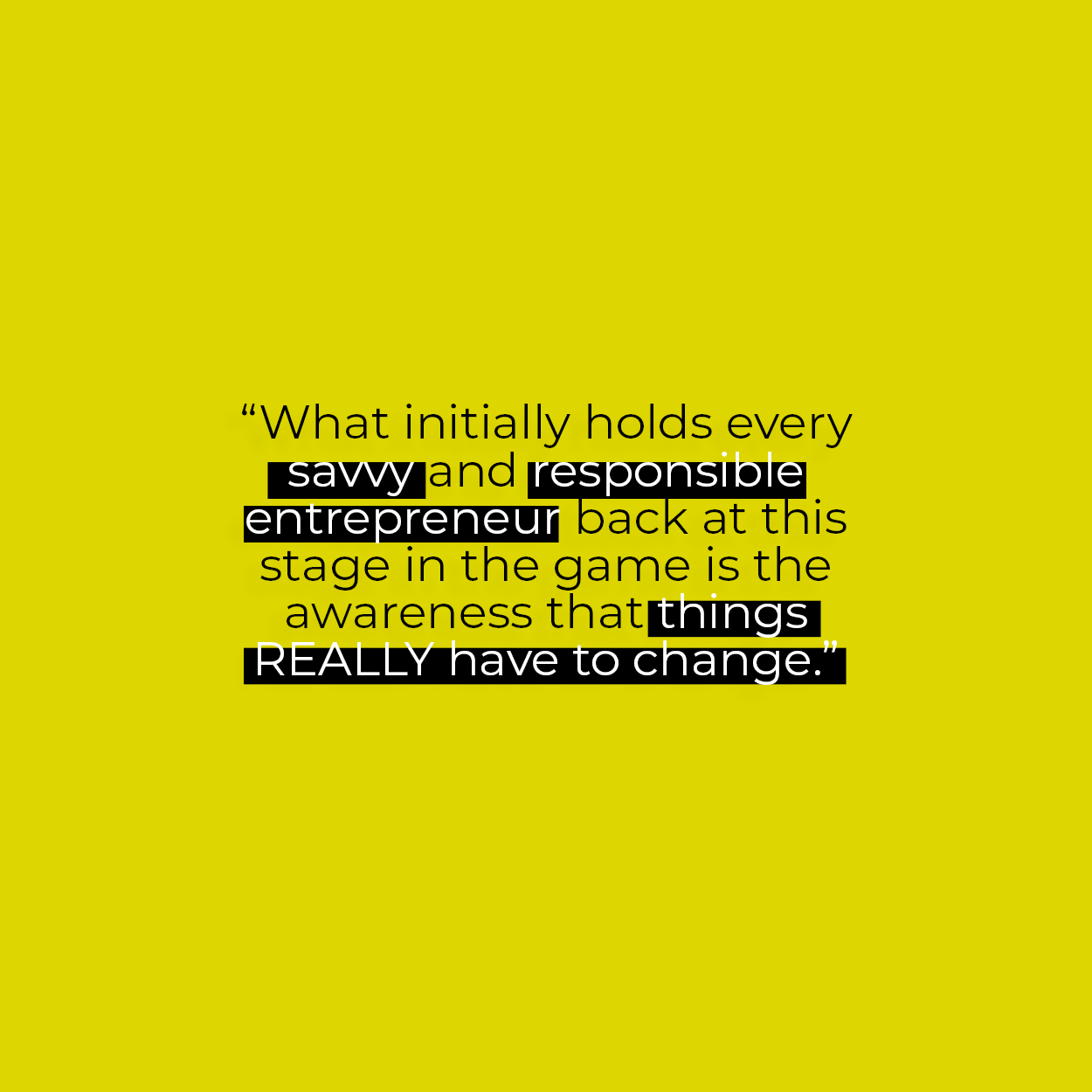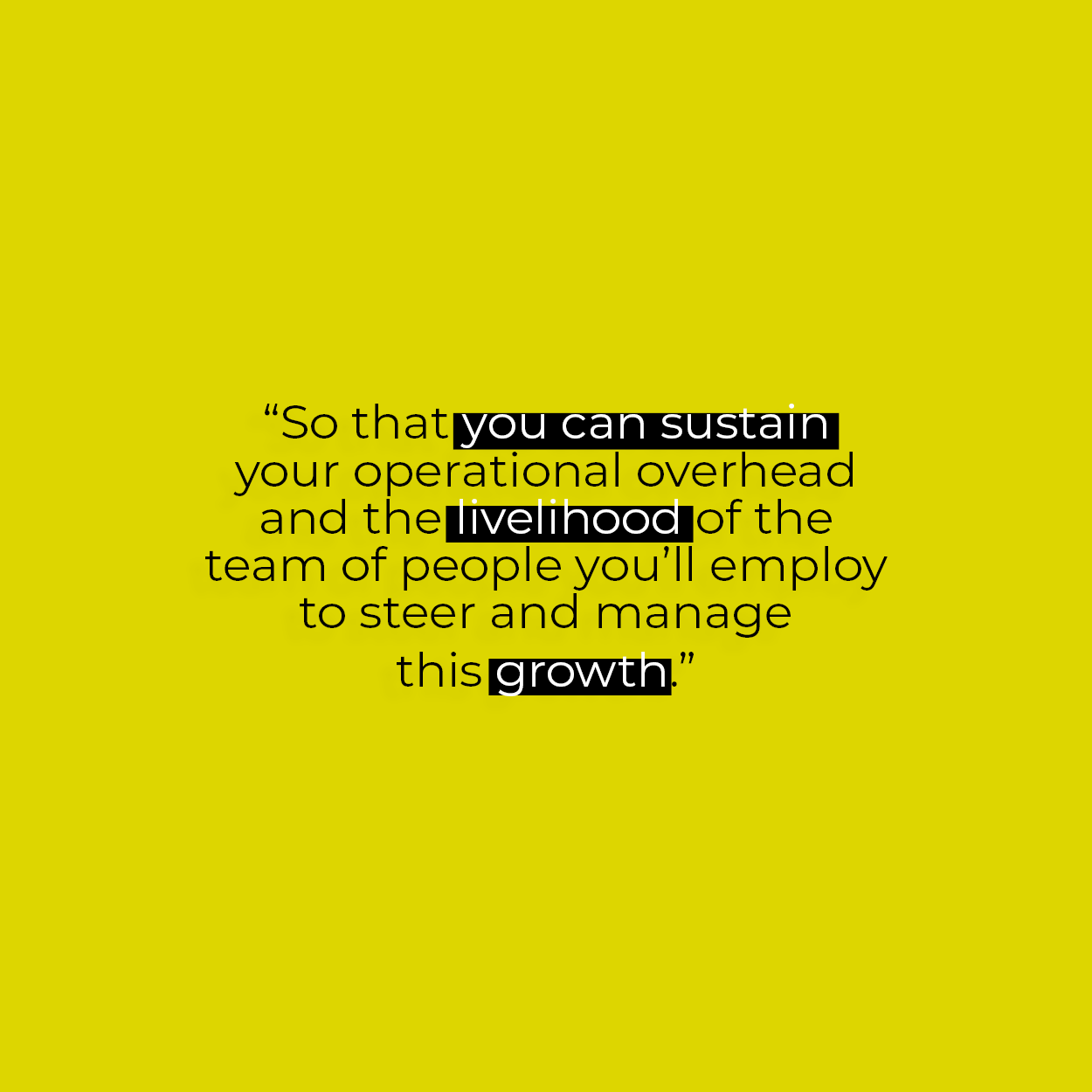 Hundreds of my clients have been in your shoes and made the scary decision to really, intentionally grow. And behind closed doors, what they all tell me is that the scariest part is the nagging fear that they won't be able to sustain that growth. That the sales won't consistently add up to the overhead and they'll have to lay people off.
Most business owners don't realize that this has EVERYTHING to do with a lack of clarity surrounding your brand value proposition and understanding your position in the market. Not being able to confidently answer why people buy from you is exactly what's holding you back from the growth you desperately want.
Over the last decade+ I have helped business owners and leaders in this very state navigate and create growth for their business by designing effective, measurable marketing strategies that allow them to get laser focused on who their clients are and how their brand serves them. 
Everything is built on the back of your brand's unique value proposition.
Here's What You're About to Unlock:
   //
   10 instructional emails, 5 training videos, 5 worksheets. Everyday for 10 days you'll receive an email from WURCK Founder, Carly Wujcik explaining the unique step you're at in the process and what you need to do progress towards a powerful, productive, scalable brand value proposition. In those emails, you'll get access to 5 training videos and 5 step-by-step worksheets to follow. Together (virtually), we'll walk through how to define everything from who your ideal customer is to how to identify where they are, why they buy from you and how to distill that into a powerful value proposition statement for your brand that will give clarity and certainty to the growth in your future. 
   //
   You'll get access to WURCK's private Facebook Group for Entrepreneurs and change makers just like you called 'The Growth Squad'. This opens you up to a network of global entrepreneurs and leaders who are running powerful, growing businesses and need to develop marketing strategies, campaigns and systems that allow them to scale their operations and their reach efficiently and reliably.
   //
   You'll get live Q&A video sessions with Carly and the rest of 'The Growth Squad' everyday for 10 days. Can't make it live? No problem. You can always catch the replay and submit your questions to Carly directly through your exclusive membership of the private Facebook Group 'The Growth Squad'.
You can access all of these pieces at anytime for life. 
They never expire. There's no secret catch, you don't have to suddenly pay to keep accessing them. This is yours, for free, forever.
>>  Join the FREE 10 Day Email Course Now  <<
You're in! Expect a confirmation email right away and access to your first course on September 3, 2019. Get ready for a breakthrough.